Welcome to our website. Here in Cyprus, each wedding is a unique tapestry of love, culture, and breathtaking landscapes. This is precisely why capturing your wedding through videography in Cyprus is an experience to cherish. Being surrounded by the azure waters, ancient ruins, and the romantic Mediterranean atmosphere, your wedding is not just an event, but a cinematic moment, a story waiting to unfold.
A professional wedding videographer does more than just document the day. We immortalize the smiles, the glances, the tears of joy, and the heart-touching moments that you'll want to relive time and time again. Our purpose is to encapsulate these moments, transforming them into a beautiful narrative that truly symbolizes your union. This is your love, your story, forever preserved in the heart of Cyprus

Your love story is unique, full of rich details and heartfelt moments. It deserves to be captured and preserved with the highest level of care, attention, and expertise. That's why couples like you, planning to celebrate their big day in the picturesque landscapes of Cyprus, deserve nothing but the best wedding videographer. It's not just about filming an event; it's about creating a timeless narrative of your love, embedded in every laughter, tear, and the unsaid emotions between the lines. We bring years of experience, state-of-the-art equipment, and a keen eye for beauty to your service. We understand that your wedding day isn't just an occasion, it's a profound memory in the making. Hence, we make it our mission to capture this magic in a way that lets you relive the joy and passion of your special day, time and time again. With us, you're not only securing a service; you're investing in an heirloom of memories. Because you deserve the best.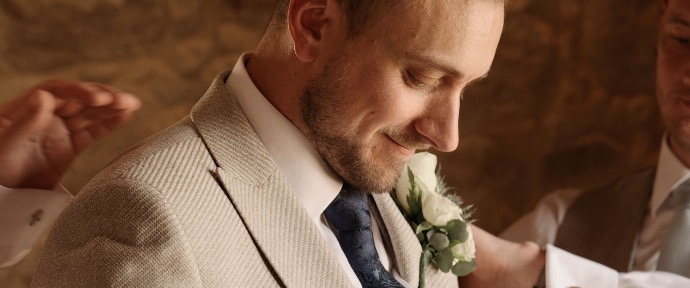 Working with us to create your unforgettable wedding video is an enjoyable and straightforward process.

It begins with a consultation, where we get to know you as a couple, understand your vision, and discuss your specific needs for the wedding video. This is an important step where we talk about styles, must-have shots, key moments, and any unique elements you want to incorporate.

After we agree on the details, we proceed to the filming day. We will be there to capture every moment, unobtrusively and creatively, ensuring no special moment goes uncaptured. Once we've filmed the footage, we delve into the post-production process, where the magic truly happens. Here, we carefully edit and craft the footage into a cinematic narrative, highlighting the emotion, love, and joy of your day.

We will provide you with an initial edit for your review, ensuring your feedback is incorporated to deliver a final product that truly represents your unique love story. Our ultimate goal is to create a wedding film that lets you relive your special day, exactly as you remember it, time and time again..
For more information or a Quotation, contact us today!
Frequently asked Questions