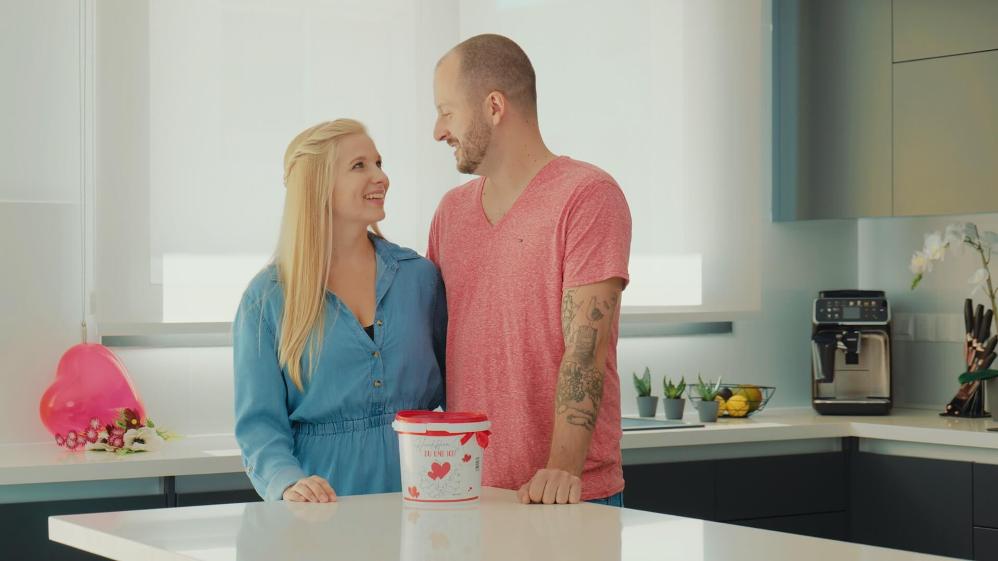 Why work with Us?
As an Amazon seller, success hinges on standing out in an increasingly competitive marketplace. That's where we come in. Our specialized photo and video production services are specifically tailored for Amazon sellers, designed to bring your products to life, drive customer engagement, and boost sales.
Personalised Service, you work directly with us and not with account managers

In-house studio and access to amazing locations

Excellent Locations and Studios: Access to Beaches, Nature Trails, Mountains, Luxury and Home style settings among many others.

Professional Videographers with high-end equipment for the best look


Experience the Power of Amazon Product Videography
Video content has taken the digital marketing world by storm, and its influence on Amazon is no exception. In an increasingly competitive e-commerce environment, product videos can make all the difference in a buyer's decision-making process.

Consider these statistics: A report by Wyzowl found that 84% of people say they've been convinced to buy a product or service by watching a brand's video. In a similar vein, a study by Animoto suggests that consumers are 64% more likely to purchase a product online after watching a video.

Moreover, Amazon itself has recognized the value of video content and integrated it into their platform. For instance, they've implemented Amazon Live, a live-streaming feature, and enhanced their A+ content capabilities to allow brands to integrate video into their product descriptions.

The impact on conversion rates is compelling. According to a Comscore study, visitors who view videos stay on a site an average of 2 minutes longer and are 64% more likely to purchase than other visitors. This reinforces that video content not only increases customer engagement but also directly drives sales.

Simply put, integrating high-quality video content into your Amazon product listings isn't just beneficial—it's becoming a necessity. With the ability to provide a dynamic showcase of your product, highlight key features and benefits, and build consumer trust, videos on Amazon are a strategic move every seller should consider.

At Vivid Colour Films, we provide a comprehensive Amazon product videography service designed to amplify your brand and product visibility. Our team of dedicated professionals takes care of the entire process, from pre-production planning to post-production editing, ensuring a seamless and hassle-free experience for our clients.

We begin by understanding your product, your brand, and your vision. This allows us to create a storyboard that not only highlights the unique features of your product but also aligns with your brand ethos.

Looking for something different than our packages? We can create custom packages according to your needs and budget!
Starter Package
This package is perfect for newcomers to Amazon. It includes a 45-second product video shot in a professional studio with high-quality lighting and camera equipment. The video will showcase your product, highlight its main features, and include basic post-production editing.

45-second duration
Motion Graphics & Titles
Licensed Music & Sound Effects
Two Revisions
Growth Package


This package is ideal for Amazon sellers looking to boost their product listings. It includes a 45-second product video shot with advanced lighting techniques and camera angles, professional voice-over, and creative post-production editing, including motion graphics.

45-second duration
Motion Graphics & Titles
Licensed Music & Sound Effects
Thumbnail
Three Revisions
Premium Package​
​

This is the ultimate package for established companies looking for high-end promotional videos. It includes a 45-second product video shot in a customized setting or on-location (as per the product), professional voice-over, advanced post-production editing with special effects, and usage of professional models or actors if required.
15-second version
45-second version
3-minute version
Social Media Promotion Edit
Motion Graphics & Titles
Licensed Music & Sound Effects
Professional Voice Over
Thumbnail
Three Revisions
Get in Touch
Contact us and tell us about your product and requirements, we will guide you to get the best out of our services at the optimal price.
Project
We prepare the project, timelines, models, shooting locations and plan dates. You are in the loop, every step of the way.
Film & Edit
The video is filmed and edited as per project plan, once completed, you receive the first draft within 7-10 days of placing the order.
Delivery
Final revision changes are applied and the video is delivered in high quality and optimised for Amazon.